Your PRIMECHECK advantages with our business detectives
Absolutely discreet and secure
Highest data protection standards and anonymity protection
Evidence that can be used in court
Clarity in the shortest time
Fixed price guarantee
We care about you intensively, take time for you and listen to you. Without any time pressure, we conduct an intensive consultation with you, in which we not only actively listen to you, but also suggest ways to solve your problem situation. We keep a cool head even in special situations and arrange the right steps to help you as soon as possible.
Certificates and memberships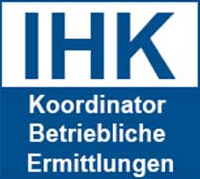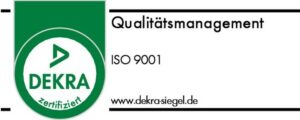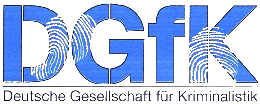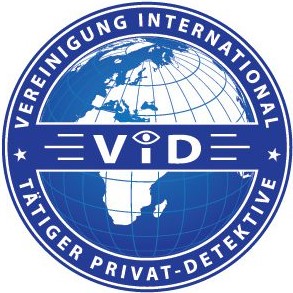 I.D.A.
International Detective Association
I.D.A. International Detective Association is an international and transnational network of private and business detective agencies that promotes and supports the wealth of experience and information between detective agencies and investigators at an international level.
IHK
Koordinator Betriebliche Ermittlungen
The IHK certificate was obtained by PRIMECHECK in a three-part training course and ended with the certificate " Koordinator Betriebliche Ermittlungen". The certification is offered by VSW in cooperation with the Chamber of Industry and Commerce.
DEKRA
DEKRA certified according to DIN 9001: 2015
Our company is Dekra certified according to DIN 9001: 2015, which guarantees you constant quality management of our company processes and constant quality assurance. For reliable cooperation at the highest level and to continuously improve the quality of our service.
DGfK
Deutsche Gesellschaft für Kriminalistik
Members of the DGfK – Deutsche Gesellschaft für Kriminalistik are exclusively proven experts in criminalistics. The DGfK promotes the exchange of science, practice, education and training in the field of criminalistics.
VID
Association of international private detectives
The PRIMECHECK detective agency is a member of the VID and thus part of a worldwide network of professional private detectives, which guarantees a competent exchange on an international level.
PRIMECHECK detectives with first-class equipment and qualifications
PRIMECHECK is a detective agency for all private and commercial fields of investigation. Our specially trained Cologne detectives investigate for you in both private and commercial environments. Your case will be handled with the utmost discretion and you can expect valid results in the shortest possible time.
If you need quick and reliable clarity and legally sound evidence, choose a private detective Cologne or business investigator of the detective agency PRIMECHECK from Cologne. Contact our Cologne detective agency today by e-mail or telephone. We will be happy to advise you without obligation.
Serious detective agency – Our headquarters in Cologne
With over 1 million inhabitants, the cathedral city of Cologne has the highest population density in North Rhine-Westphalia. Yet in the metropolis on the Rhine, cases of fraud take place almost daily, both in the private and business environment. With many years of experience and expertise, we clarify both private law and commercial law matters.
Our professional investigators are kept up to date with the latest knowledge through regular training courses, which are mandatory for our employees. In addition, they have a wealth of experience and can thus be deployed in very different areas.
Absolute discretion and mutual trust are as important to our business and private detective agency as high quality. For this reason, we have our quality management regularly and voluntarily controlled and certified by various independent testing agencies.
Private Detective Cologne Prices and Information
If you need help, we look forward to hearing from you. In a free initial consultation, we can discuss your concerns and talk about the costs of our detective agency. Simply use our contact form, call us or send us an e-mail.