Your PRIMECHECK advantages
PRIMECHECK your detective agency
100% evidence usable in court
We obtain only 100% legal evidence that can be used in court.
Quickly ready for use
We are able to set up an operation for you within Germany within a few hours and internationally usually within only 2 working days.
Transparent initial consultation
We will advise you openly and honestly in an initial telephone conversation about your concerns and explain your chances of success free of charge.
Excellent
We were awarded by Wirtschaftswoche 2022 & 2023 in the category of business detective agencies as one of the best detective agencies in Germany.
Large pool of employees
With a pool of 250 detectives throughout Germany and 500 detectives worldwide, we investigate for you at home and abroad.
Available 24/7
With us you can reach a detective around the clock, who will answer your questions competently and professionally.
25 years experience
PRIMECHECK offers you detectives who can sometimes draw on 25 years of professional experience.
18 locations
We operate 18 physical locations. 10 throughout Germany and 8 internationally. We will also be happy to receive you at your desired location by appointment.
Why is PRIMECHECK the right detective agency for you?
The decision to appoint a detective agency is a matter of trust. You may come to us with a problem you wouldn't talk to a stranger about. You might seek answers to an urgent question or need hard evidence that can withstand the demands of a court. But with whatever problem you find your way to us, we will do everything we can to solve it for you. We attach great importance to flawless quality in our detective agency. This applies not only for our investigation work, but also for the subsequent documentation. You can rely on the outstanding quality of our investigation work.
In order to guarantee the consistently high quality of our investigation work, we regularly have ourselves checked and certified by independent bodies. This means for you that you can rely on our processes meeting the highest quality standards and that we attach great importance to data protection.
We are always close to you when you need our help. You will find our offices throughout Germany and at numerous locations throughout Europe. Arrange a non-binding and free consultation appointment with us right now. Simply contact us by e-mail or call us – free of charge and around the clock.
Private investigations by PRIMECHECK
As a private detective agency, Primecheck is always there for you when you need clarity or sound evidence. The investigative work of our detectives covers all aspects of private law. This way we can offer you certainty in case of suspicion of infidelity within a very short time. However, we are also there for you if you need legally sound evidence in questions of alimony and custody. We also help you with the conviction of stalkers or keep track of mobbing crimes. Our discreet and trained detectives investigate undercover and secure valuable evidence.
To support you in civil and criminal proceedings, our private detective agency also provides the entire spectrum of detective services for lawyers. In addition, our IT specialists are also actively involved in consulting in the field of computer security.
Is PRIMECHECK the right partner for your company?
Business enterprises always have special demands on services of a detective agency. Strict discretion, efficient investigative work and rapid success is essential for every company. PRIMECHECK supports companies of all industries and sizes in questions of commercial investigations.
Our detectives work for your company all over Germany. If the circumstances of the case so require our investigators will assist you all over the world. No matter if it's about the defense against industrial espionage and sabotage by competitors or you need evidence in fraud cases. You can also plant our detectives into your company to secure sound evidence in cases of theft or working time fraud by your employees.
With our numerous offices throughout Germany you will always find us in your area if you would like to use one of our services. Send us an e-mail or give us a call – free of charge and at any time. Arrange an appointment for a non-binding consultation today.
Fixed rates for the trust you place in us
As one of only a few detective agencies, we offer our clients the possibility of agreeing a fixed price in advance. You set the budget for our investigation work yourself and do not pay a single cent more than previously agreed. We offer you transparency and security.
Our offices are located all over Germany. Make a non-binding and free consultation appointment in one of our offices or contact us directly by e-mail or telephone.
Trained, certified and experienced detectives
Our private and business detectives are regularly trained through internal and external training measures. In this way we can ensure that our knowledge and experience continues to grow and that this is passed on to the individual detectives at all times. Therefore, all detectives meet the same extremely high quality requirements so that they are optimally prepared for your special case.
As a detective agency it is our claim to always achieve the best possible and reliable results in the service of truth-finding. Our clients show their trust when they commission our detective agency. That is why it is the duty and demand of each and every one of our detectives to constantly improve their daily work.
Our offices are located all over Germany. Make a non-binding and free consultation appointment in one of our offices or contact us directly by e-mail or telephone.
We investigate for you at national and international level
We investigate for you throughout Germany and internationally. No matter where you need an experienced detective, we are there for you. Wherever you need an experienced detective, we will be happy to assist you.
Our offices are represented throughout Germany and Europe. Make a non-binding and free consultation appointment in one of our offices or contact us directly by e-mail or telephone.
Non-binding initial consultation in one of 18 offices - Europe-wide
You are welcome to contact us personally after making an appointment in one of our 15 offices so we can discuss the solution to your problem.
We take sufficient time for you to understand your situation and your case and to develop the right solution strategy for you. The individual initial consultation by one of our experienced detectives is completely without obligation for you and does not oblige you in any case to a later assignment. It is important to us that you get to know our detectives and our detective agency in advance, so that we can help you in your case optimally.
Our offices are represented throughout Germany and Europe. Make a non-binding and free consultation appointment in one of our offices or contact us directly by e-mail or telephone.
Certificates and memberships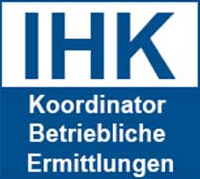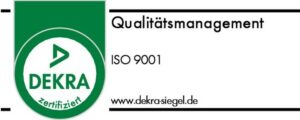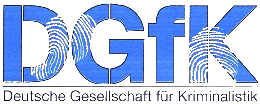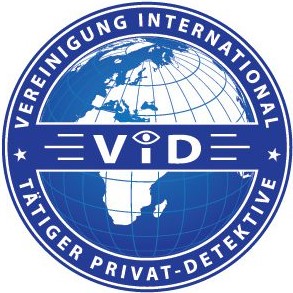 I.D.A.
International Detective Association
I.D.A. International Detective Association is an international and transnational network of private and business detective agencies that promotes and supports the wealth of experience and information between detective agencies and investigators at an international level.
IHK
Koordinator Betriebliche Ermittlungen
The IHK certificate was obtained by PRIMECHECK in a three-part training course and ended with the certificate " Koordinator Betriebliche Ermittlungen". The certification is offered by VSW in cooperation with the Chamber of Industry and Commerce.
DEKRA
DEKRA certified according to DIN 9001: 2015
Our company is Dekra certified according to DIN 9001: 2015, which guarantees you constant quality management of our company processes and constant quality assurance. For reliable cooperation at the highest level and to continuously improve the quality of our service.
DGfK
Deutsche Gesellschaft für Kriminalistik
Members of the DGfK – Deutsche Gesellschaft für Kriminalistik are exclusively proven experts in criminalistics. The DGfK promotes the exchange of science, practice, education and training in the field of criminalistics.
VID
Association of international private detectives
The PRIMECHECK detective agency is a member of the VID and thus part of a worldwide network of professional private detectives, which guarantees a competent exchange on an international level.
Your advantages with our detective agency for private and business investigations
We have made it our business to provide you with optimal investigation results within a short period of time, thus creating clarity in private and business matters. For us, this also means that we are available everywhere and at any time. You can contact our detective agency at any time of the day or night to receive fast and reliable support even in urgent cases. Whether you need a private detective person search as soon as possible or as a company are affected by data theft or computer crime – we take the time to clarify all your questions in a free initial telephone conversation and to explain our transparent price models to you. In addition to our main office in Cologne, you will also find us in 17 other locations throughout Germany and Europe – the trustworthy "Detective Agency near me" is just a phone call away. No matter if in Munich, Stuttgart, London or Berlin – we are available 24/7 and on duty for you.
With our professional detective agency every problem is solvable
We will be happy to answer any questions you may have about our approach or the legal protection of a private detective agency. If you decide to cooperate with our detective agency, you will not have to worry about unpleasant financial surprises thanks to our practical fixed price guarantee.